How is a Brokerage Calculator Online Useful for Traders and Investors?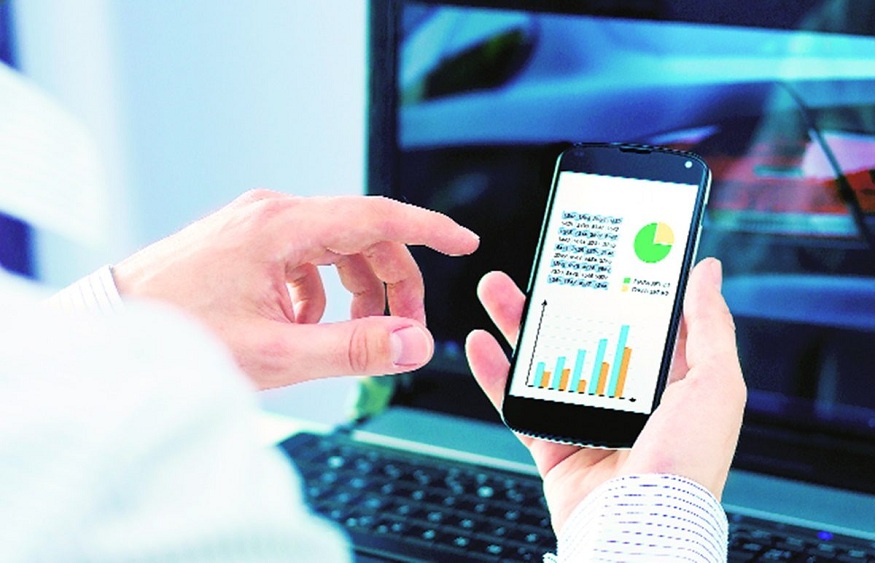 A brokerage calculator is an important online tool that provides several benefits to investors and traders. It makes it easier to calculate brokerage before executing a deal. Furthermore, a brokerage calculator not only estimates brokerage but also stamps duty, transaction fees, SEBI turnover fees, GST, and STT or Securities Transaction Tax. The Trade Free Brokerage Calculator of Kotak Securities provides detailed information on all expenses, including commissions, charges of securities transactions, stamp duty, taxes, and so on, across all components of the Trade Free Plan.
Kotak Securities works hard for complete transparency, and this is another effort in that approach. Several investors utilize a brokerage calculator to speed up the cost analysis because the financial expenditures might be significant depending on the size of the deal over time.
The brokerage calculator substantially simplifies the process of determining trading costs. For example, to calculate the cost of trading, a person has to enter the following information into an online brokerage calculator:
Exchange – NSE/BSE/MCX
Segment – Equity Futures, Options, Cash, Currency, and Commodity
The stock's buy/sell price
The number of shares or their quantity
Intraday/Delivery trading is the most common sort of trading.
The calculator instantly delivers correct information about such charges, allowing faster and more accurate trade. It is essential for intraday traders who depend heavily on break-even calculations. They may use the brokerage calculator to simplify the cost-analysis procedure before purchasing and selling stocks.
The formula for calculating brokerage in the stock market is as follows:
Brokerage = number of shares acquired or sold multiplied by the executed price multiplied by the percentage of brokerage. The brokerage calculator can help to ease the time-consuming process of calculating brokerage.
The advantages of using a brokerage calculator are as follows:
The calculator provides accurate results in real-time.
Customers may determine the breakeven point in their trades after accounting for brokerage and taxes.
Customers can run various scenarios to determine the ideal transaction quantity and price ranges where they can earn the most profit.
Significantly reduce the amount of time spent on cost analysis.
If you use the brokerage calculator online tool, you first have to choose Equity, Currency, or Commodity. Then, in the Segments area, choose any one among Options, Future, or Cash. Then you have to enter the details like Buy price, Sell price, Quantity, and Order type. The most attractive thing is that you won't even have to press any key to calculate. Just fill in the details, and you are done. The online brokerage calculator tool will give you the calculated values of turnover, SEBI turnover charges, STT, Exchange transaction charges, GST, stamp duty, total tax and charges, and points to breakeven. The brokerage charge is always zero.
You will get to use this brokerage calculator online tool in the Kotak Stock Trading App. You may trade in real-time, follow share prices in real-time, and gain from in-depth research evaluations of Indian stock markets in this app. Their new, simple order style makes trading very simple. They restored the fund transfer functionality and included the ability to use standard bank transfer methods such as NEFT. You can experience non-stop trading activities with biometric login and day-long sessions. They designed a universal access code that works across all their trading platforms. Create it once and utilize it all day on any platform or device with no hassle.
The Kotak Stock Trader application puts the stock market in your palm. You may use this stock market app to conduct stock trading while moving outside, have access to a reliable stock analysis platform, keep track of your portfolio and favored shares at all times, monitor BSE and NSE share price fluctuations, participate in Mutual Funds, IPOs, ETFs, Bonds, SIPs, and so forth.
Some of the best features of the Kotak Stock Trading App:
You may now make a new ticker watchlist that chooses stocks depending on your preferences.
Get the most recent financial news and analysis – Share market news, free stock investing videos, and beginner tutorials.
Gain a competitive advantage in the market by following their in-house research experts' newest fundamental, technical, and derivatives calls. Thanks to the new Smart Search feature, looking for information is faster and easier.
Get glimpses and details on your previous and ongoing deals. Then, easily track your profits and losses.
Get broad perspectives across sectors and types of assets to improve the performance of your portfolio.
The trading app allows you to see and adjust open positions. Leaving positions is also pretty simple.
The New Kotak Stock Trader is, without a doubt, the best stock market app and a one-stop-shop for all of your online share trading and investing requirements, including Mutual Funds, SIPs, ETFs, and more. Install it right now, and find out for yourself!