The Usual SEO Mistakes and Ways of Correcting Them
The latest automated tools are making the automation of sites for search engines a lot easier. But people still make many SEO mistakes while managing the different technologies. They are trying to ensure that they are providing the best results and boosting the SERPs for various businesses. It is immaterial whether you have a group of specialists or use professional SEO services for owning some phrases or terms. You must be aware of these common SEO mistakes that are likely to get your site in trouble.
1. Broken links and dead pages: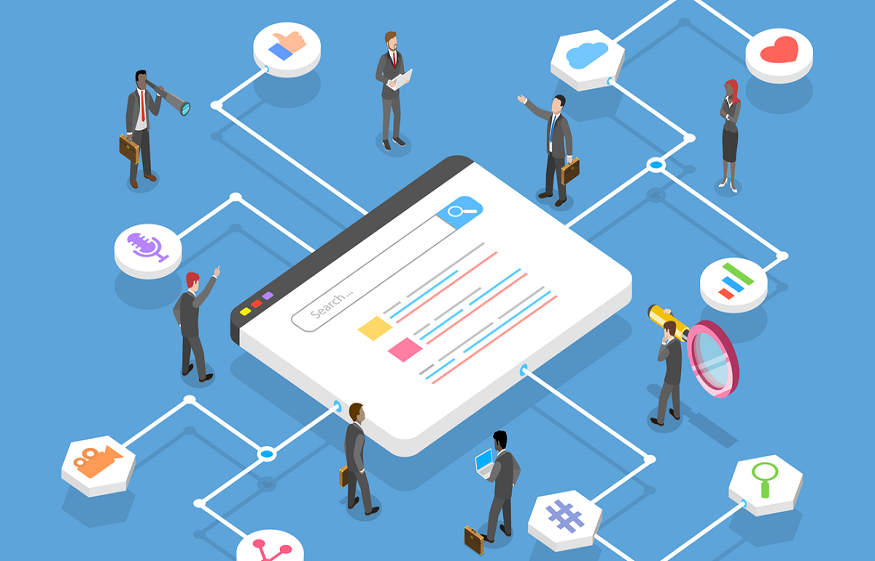 One of the common SEO mistakes you will make is having broken links and dead pages on your site. In case you are a site owner, you will have to review the pages regularly to ensure that all the current links on the website are updated. All the dead pages must be removed or de-indexed. In case all this is not done beforehand, you may expect a negative effect on the Google ranking with a terrible user experience.
2. Have the content around your keywords instead of the other way around:
Many copywriters that practice SEO methods are used to develop their content marketing pieces with the use of SEO keywords that need to be included in the content. They make a start with this assumption. But for more effective content marketing, you have to move the other way around. You will have to make a beginning with your content ideas. These ideas can be driven by asking questions such as, what are the issues the audience is facing? How can I address this problem? Then you can think about SEO.
3. Improve the slow loading time with actions:
One of the common SEO mistakes made by SEO services is the slow loading time. But it is pretty simple to fix the problem in most cases. These days a greater number of websites are managed by people with little formal training. This can affect the efficiency of a site, especially while you are uploading huge pictures. Photoshop and other such image designing software offer easy ways of saving space on the internet. This can provide easy ways to decrease the website size significantly also. It will also lead to a decrease in the loading time of your site.
4. SEO research or content creation? What first?:
There is a common SEO mistake made about this aspect. It is believed that the SEO factors have to be considered after the completion of content creation. However, the reality is opposite to this belief. SEO research is the first step you need to take for understanding the needs of the customers, and their motivations. After this, you can analyze the search results to understand the people that are winning and the reasons why they are winning. It is only after completing this research that you will be able to deliver competitive content.
5. User experience and technical SEO consideration:
All major search engines are slowly becoming concerned about the UX or user experience of your website. In case your website is continually suffering from poor loading times and a bad overall user experience, it is going to hinder the ranking of your website. This SEO mistake and other such considerations quickly become more critical for the success of your campaign. Make sure that the website you are optimizing is a technically sound one and has a top speed, and is displaying good page ranking scores.
6. Over-optimization:
Over-optimization of the websites with keyword stuffing was in practice pretty often a few years ago. But this has become one of the SEO mistakes these days. Google punishes you for it. Although this is tedious to fix, it is not impossible. Just check all your content and find out ways of rewriting all the content naturally. Instead of trying to achieve a fixed keyword density for all your content pieces, you must concentrate more on making sense of the pieces. For a 2000-word post, your main keyword must not appear for more than 6 instances.
While you are contemplating common SEO mistakes it is a good idea to focus on providing top-quality content to improve user engagement. But if you commit too many SEO mistakes it will lead your site to trouble. It might be a good idea to conduct an audit to ensure the overall health of your website. If you are not aware of how these things are done, and your business operates from Tampa, FL area, get in touch with Affordable SEO Company Tampa for an expert bit of advice.