VPS vs Dedicated Hosting: Things You Should Know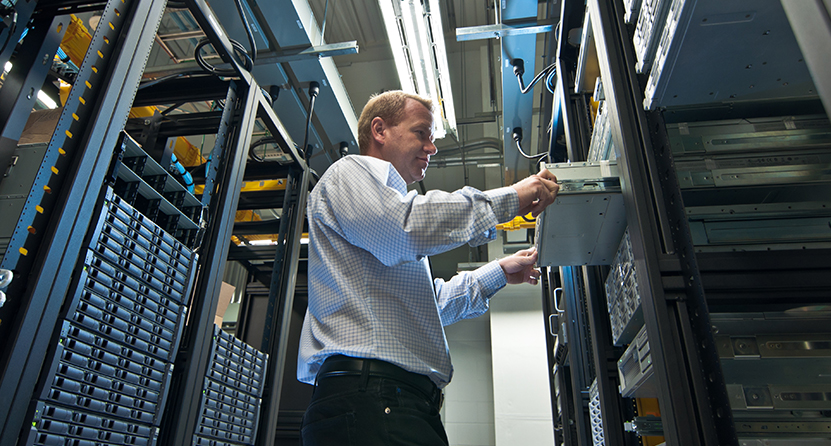 Choosing the right hosting in India is important to achieve the desired goals related to your website.
Website hosting companies offer a variety of hosting plans that can be shared or individual. While shared hosting means your website is hosted on a server that has been allocated to other websites too, individual servers are allocated to your website under VPS and dedicated hosting plans.
Does that mean that VPS and dedicated hosting are the same? No, they differ in terms of provision of space and price.
Let's take a closer look at both – VPS and dedicated hosting.
Understanding the Difference Between VPS and Dedicated Hosting
VPS hosting aims to provide the clients with independent resources by dividing a server into several compartments and then allocating them. Each compartment is assigned a specific amount of resources from that server.
Ifspace and sharing resources are your concern, you need to go for dedicated hosting.Here,the web hosting company will allocate a full server for hosting your website. The advantage is that you will have access to all the resources of that server and can control the hardware and software associated with that server.
The key differences between the two types of web hosting services are:
cheap vps server than dedicated server hosting. You can choose from a variety of VPS hosting plans offering you different tiers of resources.
Your website is virtually isolated from other websites on the same server in the case of VPS hosting but is completely isolated and hosted on a separate server in the case of dedicated hosting.
VPS hosting is highly suitable for growing businesses while dedicated servers are essential for large businesses or businesses handling a lot of personal data of clients.
VPS hosting is useful for businesses witnessing flexible traffic since it involves the allocation of additional resources when needed. Dedicated hosting can easily handle sharp surges in traffic witnessed by big businesses.
Dedicated server hosting offers better performance, better resources, and tighter security which comes at a higher cost. In contrast, VPS hosting offers adequate capacity with an option of scalability at affordable costs. The choice between the two forms of hosting will depend on the size of your business, your resource requirements, and the need for security and other features.
Managed or Unmanaged Hosting
Both VPS and dedicated hosting are available as managed and unmanaged plans. When you opt for unmanaged plans- whether VPS or dedicated you get the basic hardware. The responsibility of setting everything up and maintaining the server lies with you. This option is good for people having sound technical knowledge.
A managed VPS or dedicated server hosting plan includes management and maintenance of all the dedicated resources for your site and server. Managed hosting plans are costlier than unmanaged ones, but highly suitable if you do not have the technical knowledge for dealing with the technical issues of running and maintaining a website.