5 Best online apps in India for bill payment
India aspires to become a cashless economy in the near future. Lots of changes have been seen to this end – demonetisation, the inclusion of GST among others. Following this, there has been a huge increase in online modes of payments. If you are also looking to achieve the same, you should also take the help of digital wallets and e-wallet apps. They help you to recharge, pay electricity bills, buy movie tickets among others. Not only so, if you are making an Airtel bill payment, but you can also make use of these platforms.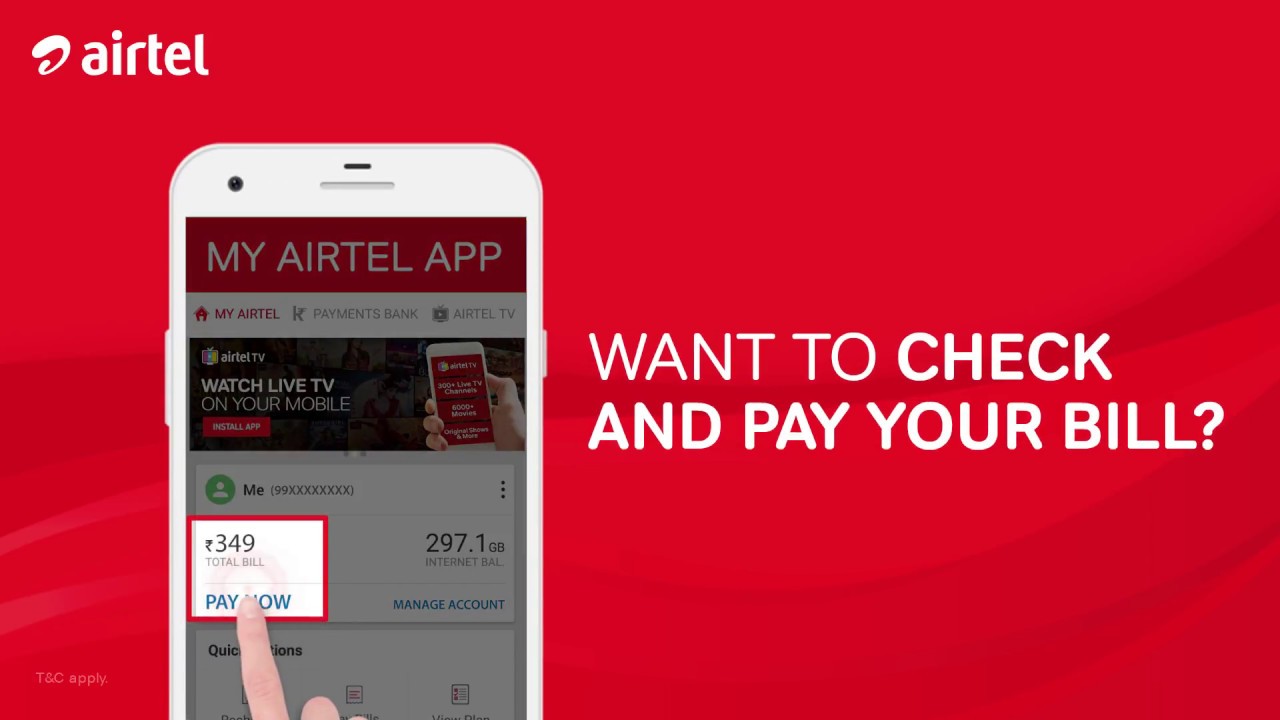 The way you generally go is to load some money into your wallets through your Credit or Debit Card. You can even do so through UPI even the wallets allow that. The Unified Payments Interface has made things very easy today. As have been mandated by the RBI, the wallets now require customers to provide KYC details. But once you are through that, these payment apps make bill payments very easy. It is time to take a look at the best apps for Airtel postpaid bill payment.
Top 5 online apps in India for bill payment
#5. Freecharge
Freecharge is a wallet where you can add money through your cards. It makes payments very easy. Freecharge is one of the fastest-growing digital payment by digital signature platforms where you can recharge your number or DTH connection or pay bills. If you want to make your bill payments as easy as possible, the best option that you can use is Freecharge. You can make digital and online payments securely. The app is available for all platforms – Android, Windows and iOS. Not only that, but the app also offers a lot of discounts and cashback, making you pay less for your services.
#4. Mobikwik
Another versatile digital wallet that you can try today is Mobikwik. The app is very useful and it allows you to pay or transfer money using your mobile number. The app allows you to pay bills in seconds and recharge your mobile number. You can make Airtel bill payment without any trouble. You can use the Mobikwik mobile wallet to your benefit. The app also allows mobile recharge, bill payments and shopping as well. On top of this, the app allows good discounts for you. It is available on different platforms, like iOS, Android and Windows.
#3. PhonePe
Another amazing platform that benefits the users now is the PhonePe platform. You can make all payments through the app securely. The app even allows you to make bank transfers through Virtual Payment Address. The apps use the UPI payment gateway and there is no need to add the details of the beneficiary account. Also, the PhonePe wallet offers you nice discounts when you are shopping or making digital payments. If you are paying your bills through PhonePe, chances are you would get cashback and other benefits. The maximum transaction limit is Rs. 1 lakh. You can install this wallet in your Android mobile and use it for payments.
#2. PayTM
PayTm is probably one of the best digital wallets available in recent days. You can add your Credit and Debit cards and even link your bank account to the wallet. The wallet allows you to buy movie tickets, book flights and bus tickets, in addition to making online bill payments and mobile recharge. You can even do e-commerce through the app. The app is available for all the different platforms – Android, iOS and Windows. You will find the app very helpful and easy to use when you are making bill payments for your Airtel postpaid plan or broadband services.
#1. Airtel Thanks
One of the best online platforms for Airtel postpaid bill payment today is the app brought directly to you by Airtel – Airtel Thanks. You cannot find another app in the market that is as easy to use as this one. The interface looks clear in the white background and the font makes the entire window very simple. You can pay the bills for any subscriber and pay the bills for water, piped gas and electricity as well.
If you want to make online bill payments from now on, you should put one of those few apps in your smartphone. You will not only save time but some money in the process as well.