12 ways to Boost Your Digital Marketing for 2020 for Increased Conversion
According to eMarketer "worldwide digital ad spend is predicted to reach over $375 billion by 2021" so no one can disregard the power of the internet as a tool to generate an excellent ROI, truly one can't be ignorant about the need of digital marketing to upgrade their businesses.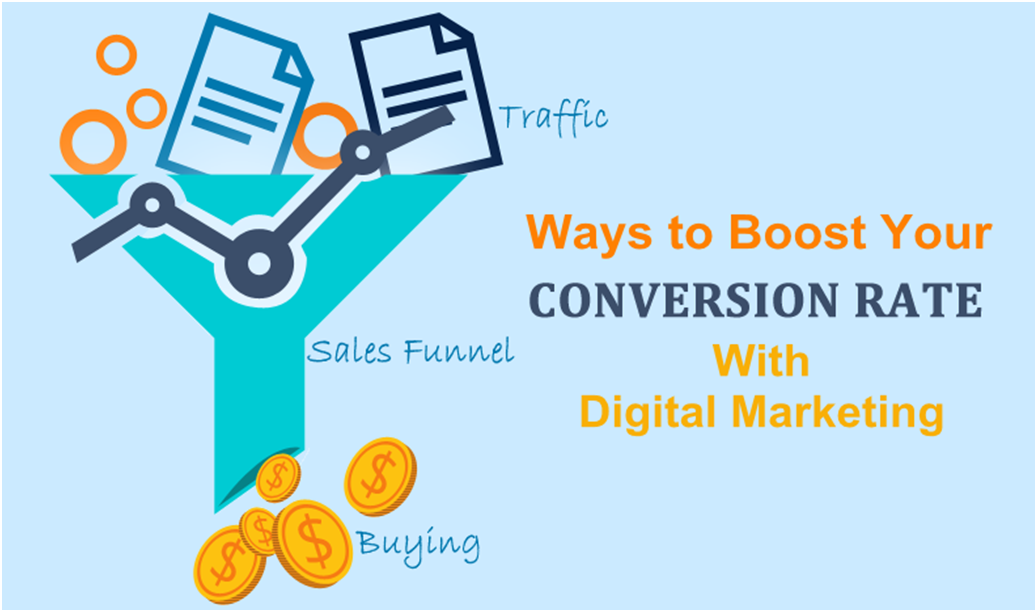 Like any other business owner, it is important for you to follow this trend, as keeping up with the trend is the key to success in the business world. Taking advantage of present technology and predicting the future of your business, implementing the technology accordingly by keeping an open eye on the future technological trends will help you to retain more customers and proactively reach the new customer. 
Here are 12 new digital marketing trends for the year 2020 for which you need to keep your doors open.
Chatbot Take Off
Chatbot is an effective software program capable of interacting with the user who is visiting your site, the most important aspect of it is that it can answer the customer/user queries in real-time. A Chatbot is now the best way to help customers rather than hiring individuals for that purpose which is going to cost a lot too. 
Use of Private Messaging Apps
Apart from Facebook marketing and using social platforms for marketing the new thing which private messaging companies are looking forward to is allowing a transaction for purchasing a product through private messaging apps. Apps like We Chat had already introduced this feature and other apps like Venmo and PayPal have shown significant progress.  
Increased Use of Artificial Intelligence
With the increase in the use of AI products like Alexa and Siri as an excellent assistant to the user, it is clear that AI is going to be the new epitome of customer service. The AI uses a combination of chatbot or voice assistance to find the answer or assist the user with its queries, they are efficient simple to use and non-bias.  
Hyper-Targeted Advertising
There is a good reason many people hire the best digital marketing agency in Delhi NCR which can help them in running their digital ads. People do hate an ad that has nothing do with them as it is annoying to get bombarded online with so many unrelated ads other than that people love great content.
Sending tailored messages to the targeted audience results in 36% success rates or buying of products. Hyper-targeted ads are the next big thing catering to a precise audience with tailored messages or ad will result in a great outcome. 
Personalization
Personalization refers to analyzing user behaviour and past purchase history and catering to them accordingly. Amazon is the best example of how personalization helps in creating a large customer base.  
New Customers' Behaviour
There is no precise practice which can help to keep your customer happy, there is a need to follow the present expectation of the customer.
i). Companies will have to work with influencers
ii).Companies will have to focus on video content 
Transparency
The future of information requires companies to be more transparent in providing easy-to-digest information. 
Growth in Digital Marketing
Since there is a rapid growth in the digital marketing companies a huge sum of money is now channelling towards them. All this now results in the growth of "Agile Marketing" which is form marketing that helps in effectively measuring progress, objective and marketing goals for brand and company. 
Single Marketing Software Provider
Switching to software that can sync all the tools is a new practice that needs to be followed.  
Next-GEN SEO
For SEO services it is always a challenge to keep up with changes that come with search engine algorithm update. Hence, there is a need for you to choose SEO service according to the updates of the year 2020 in algorithms. 
Voice-Powered Search
Voice search is increasing rapidly as the voice assistant can search for things, read texts and dictate text messages. Features like Google, Alexa, and Siri are useful in digital marketing. 
More Focus on Customer Retention
Retaining the existing customer is the new focus of the companies, as companies now understand that it takes less expenditure to keep existing customers happy.  
Conclusion
The following trend is the best business practice that can be applied to earn profit at any day and age. You need to keep an open mind toward all the changing trends and digital marketing strategies.
Using social media at the fullest makes your marketing transparent and personalizing your product for customers. It is a burgeoning trend that you need to implement for your business by securing the present and future of your business/service.