Everything you should know about Oppo Reno 10 series
OPPO is the best smartphone manufacturer that is prepared to introduce the latest flagship series, Reno 10. This leading smartphone series comprises three models, the reno 10 pro, reno 10, and reno 10 pro+.
They made their debut in China, and these devices made a mark on global and Indian markets in July. To help you to understand the Oppo Reno 10 series, you should read this article.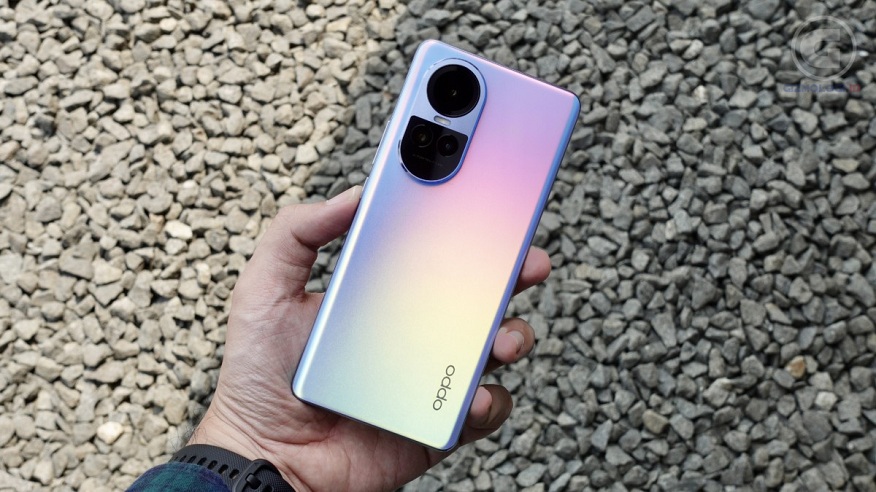 Key highlights of oppo reno 10 series
·       Oppo reno 10 series is launched with three models, reno 10 pro, reno 10, and reno 10 pro+
·       These phones feature curved 3d OLED displays with centre-aligned cutouts and a 120 Hz refresh rate.
·       This phone comes with a great processor for global and Indian versions
·       The Oppo phone will run on an Android operating system with colorOS custom skin with wifi 6E, 5G connectivity, and wireless charging
Display and design
All three models of the Reno 10 series show the same design language. It embraces the 3D curved display and boasts the centrally aligned hole cutout to house to front face camera. It measures 6.74 inches display that provides a resolution of up to 1.5K, a 120Hz refresh rate, and high brightness reach to 1400 nits.
With multiple colour options, including silver greay, glossy purple, and ice blue, these phones are fitted best to captivate users with visual allure. 
Memory and processor
Oppo Reno 10 series are equipped with different processors to meet the need of different markets, either in the Indian market or the global market.
Reno 10 Pro+ is referred to as the flagship model that is supposed to integrate the Snapdragon 8+ Gen 1 SoC. These models will complement up to 12GB of RAM and 256GB of internal storage and give a seamless multitasking experience to people.
Cameras
The OPPO Reno 10 shines if we talk about the camera capabilities, especially in the case of Reno 10 Pro+. It showcases a cutting-edge 64MP OIS periscope telephoto lens associated with the 50MP Sony IMX890 main sensor with OIS. Moreover, oppo reno 10 also incorporates the MariSilicon X, which is the dedicated chip used for image processing. It shares the same primary camera as its Pro+ but features a 32MP Sony IMX709 telephoto unit rather than a periscope lens.
Software and battery
It is determined that the oppo reno 10 phones operate on the Android 13 operating system and run the OPPO's proprietary ColorOS custom skin. Due to this, it ensures an intuitive and seamless user experience. Moreover, these phones also provide exclusive features, including 5g connectivity, 5g connectivity, stereo speakers, an in-play fingerprint scanner, a USB type c port, NFC, Bluetooth 5.2, wifi 6E, and dual SIM support.
Availability and price
While the availability and price of the reno 10 series, it is determined that this phone hit the Indian market after 10 July. Currently, the OPPO hosts contests where people participate and get a chance to win the reno 10 pros + along with  Enco TWS earbuds. In a market that is filled with flagship comes from renowned brands like Samsung, Xiaomi, OnePlus, Realme, and Vivo, the Reno 10 series captivate premium smartphone buyers with its exciting specifications and features. With impressive cameras, powerful processors, stunning displays,  and sleek designs, these phones ensure that they stand out from the competition.  
Main differences between reno 10, reno 10 pro, reno 10 pro+
Here are the main differences between the three models of oppo reno 10 on the basis of cameras, colours, and processors.
·         Reno 10 features a 64MP primary camera, an 8MP ultra-wide camera, MediaTek Dimensity 7050 SoC and a 32MP telephoto camera. It comes in two colours, Ice Blue and Silver Grey.
·         The Reno 10 Pro feature a 50MP Sony IMX890 main camera, Snapdragon 778G+ SoC, an 8MP ultra-wide camera, and a 32MP telephoto camera. It is available in silver grey and Glossy Purple colours.
·         The Reno 10 Pro+ features a 64MP periscope telephoto lens, Snapdragon 8+ Gen 1 SoC, a third unit and a 50MP Sony IMX890 main camera.
·         It also has the MariSilicon X onboard that is used for image processing. It is available in Glossy Purple and Silver Grey colours.
Conclusion
The OPPO Reno 10 is a highly participated flagship series that will soon launch in India. It provides the best specifications and features in the market, like snapdragon 8+ Gen 1 SoC, 3d Curved OLED displays, Android 13 OS and 64MP periscope telephoto lens. It will be available on Flipkart or offline stores after its launch in the market. With the above facts, oppo reno 10 is expected to become a game changer for OPPO for smartphone enthusiasts in India expected to be a game-changer for OPPO and a treat for smartphone enthusiasts in India.