Turkey eSIM: The 10GB Solution for Seamless Connectivity
When traveling to Turkey, staying connected is crucial for business and leisure. Whether you're exploring the historic streets of Istanbul, relaxing on the stunning beaches of Antalya, or venturing into the enchanting landscapes of Cappadocia, having reliable and hassle-free connectivity is essential. This is where MobiMatter's Turkey eSIM comes into play. Offering a 10GB Turkey eSIM data plan and a range of convenient features, MobiMatter ensures that you stay connected and in control throughout your journey in Turkey. In this blog, we will cover more about the solution for you to stay connected to the internet.
What is a Turkey eSIM?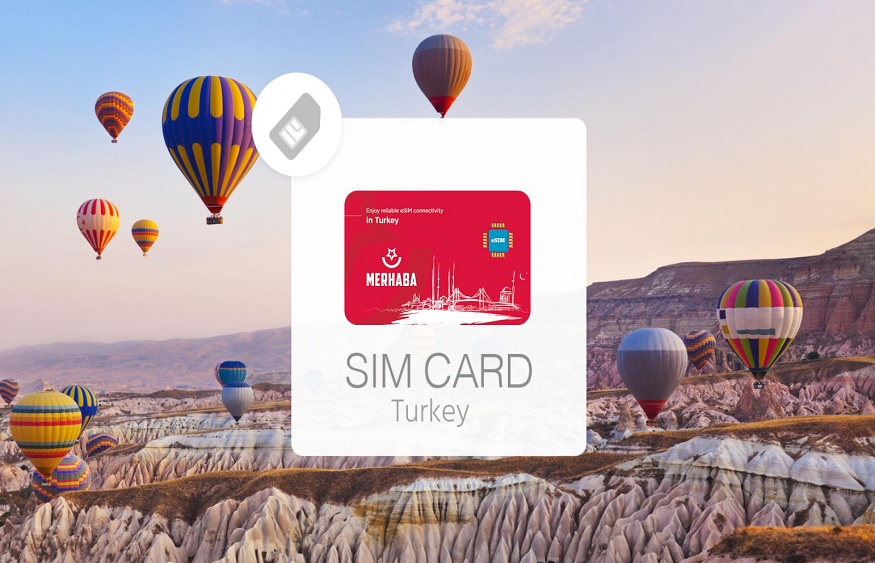 A Turkey eSIM is an eSIM card that allows you to access networks without needing a physical SIM card. It is fitted directly into your device, offering a convenient and efficient way to connect to the internet and make calls in Turkey. MobiMatter's Turkey eSIM eliminates the hassle of purchasing and swapping physical SIM cards, providing a seamless connectivity solution for travelers.
High-Speed Data and Extensive Coverage
With MobiMatter's Turkey eSIM, you can enjoy high-speed data connectivity across Turkey. The 10GB data plan allows you to explore the web, use social media apps, and stay connected with friends, family, or colleagues. The eSIM connects to reliable local mobile networks, offering extensive coverage in major cities, popular tourist destinations, and even remote areas of Turkey.
 Simple Activation and Setup
Activating and setting up MobiMatter's Turkey eSIM is a breeze. Once you purchase the eSIM, you will receive a unique QR code or activation key. Once you scan the QR code and follow simple steps, the device configures to connect to the network.
Flexibility and Cost-Effectiveness
MobiMatter's Turkey eSIM provides flexibility and cost-effectiveness for your connectivity needs. Unlike traditional SIM cards that tie you to a single mobile network, the eSIM allows you to switch between networks seamlessly. This flexibility ensures you can always choose the network with the best coverage and pricing in your current location.
How MobiMatter's Turkey eSIM Simplifies Connectivity
1. User-Friendly Data Management
Managing your data usage with MobiMatter's Turkey eSIM is simple and convenient. Through the user-friendly MobiMatter app or web portal, you can easily monitor your data consumption, purchase additional data if needed, and set usage limits to stay within your desired budget. This level of control empowers you to optimize your data usage and avoid any unexpected charges.
2. Multilingual Customer Support
MobiMatter delivers excellent customer support to ensure a smooth and enjoyable experience with their Turkey eSIM.The support team is proficient in multiple languages, including English, making it easier for international travelers to communicate their needs effectively.
3. Reliable Connectivity Anywhere in Turkey
Turkey eSIM offers reliable connectivity throughout the country. Stay connected with your loved ones, easily navigate unfamiliar places using maps, and access important travel information at your fingertips. MobiMatter's eSIM ensures you can make the most of your time in Turkey without worrying about connectivity interruptions.
Conclusion
MobiMatter's Turkey eSIM is the ideal solution for seamless connectivity during your travels in Turkey. With its generous 10GB data plan, extensive coverage, simple activation process, and cost-effectiveness, you can confidently explore Turkey and stay connected 24/7.