How Much Does It Cost to Develop an Android App?
Many people come up with creative ideas for mobile applications every day. But many need help pulling through on their ideas and being more confident with the cost of developing an android application. If you, too, have a fantastic idea and are all set to develop an android app, you must learn all there is to know about the cost of developing an android application.
Are you intimidated by the cost of android app development? Don't worry; reach out to https://sunlightmedia.org/for affordable app development services in Los Angeles, CA.
Factors That Affect The Cost Of Developing An Android Application
If you are taking help from an outsourcing company, then you can expect them to give a quote that will include all the different charges it will take for you to develop an android application. You might not know that, but several factors contribute to the cost of developing android applications. Here are all the factors that can affect the cost:
Complexity Of Application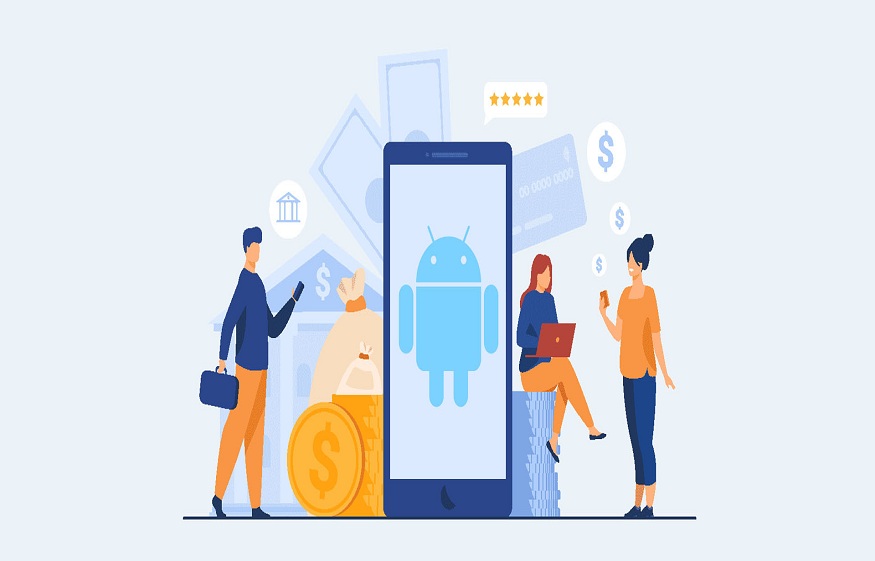 Apps come in all levels of complexity. If you want to develop a highly complex application, you will undoubtedly have to pay more than you would pay for an application that is not as complex. Different features can add to the complexity of the applications, such as the deployment architecture. If you want custom backend development, you will need an application architecture tailor-made for your app.
Moreover, if you want to integrate third-party applications, the developers will need to include specific features that allow for a specific integration of third-party applications. This can include using different applications such as Facebook or Gmail to sign in.
In-app purchases also make the application more complex. If you want in-app purchases, you will need a proper payment gateway integration so the users can easily make monetary transactions. This makes your app independent and users won't need any other applications to make payments.
Android applications typically require you to add access to the functionality of the hardware, such as Bluetooth. This makes your application more complex and thus increases its cost. Ideally, a simple application that does not include a lot of complexities will cost you around $20,000 to $50,000 but if you add highly complex features, the cost can rise up to $150,000 to $300,000.
Type Of Application
The world of mobile applications is vast. There are so many different kinds of applications, and all of these categories differ in their make and cost. For example, you can find gaming applications, location applications, and even e-commerce applications. Gaming apps are, however, the most popular among all the other categories. Some famous examples from different categories include Amazon as an e-commerce platform, Facebook as a social media network, etc. Web developers will charge you for your application, depending on your category.
Game applications can cost between $50,000 and $400,000 depending on what kind of game is required and how many complex features you include in it. eCommerce applications can cost between $50,000 and $150,000.
App Animation
App animation counts for a significant portion of the cost of development. The sky is the limit with animations. There is a lot that you can do with application animations if you have the budget. The type and quality of the animations determine the cost. Not all applications use animations; therefore, the cost also depends on the extent of animation your application requires. On average, the animations for your application can cost between $1000 and $20,000.
Other than that, the app design research can also raise the prices by $100 to $350 on average.
App Maintenance
The development cost includes a lot more than just the development of the application. It also includes maintenance. The maintenance of the front end and the back end of the application adds to the final amount. The cost depends on the scope of development and the amount of maintenance it will require to keep the account up and running. The maintenance cost is different from case to case. You can ask the development team to give you an estimate.
Development Team
The team you select for your app development will also help you determine what the overall cost will be. If you are hiring a local agency, then you may have to pay an hourly rate of $50-$200, but if you were to hire a freelance team, then you would end up paying significantly lesser. App developers who have years of experience and provide quality content will charge significantly more as compared to other teams who are not as experienced. Professional app developers will also provide you with additional features that, with great efficiency, make your app stand out.
Furthermore, the app development team will also give you a time limit that they would work in when working on your application.
App Deployment
App deployment is a very important aspect of app development. You must be able to successfully submit your application on Play Store and ensure that you meet all the criteria needed. To ensure the selection of your application, you also need to pay a one-time fee which is up to $25.