Major Canadian Copper Companies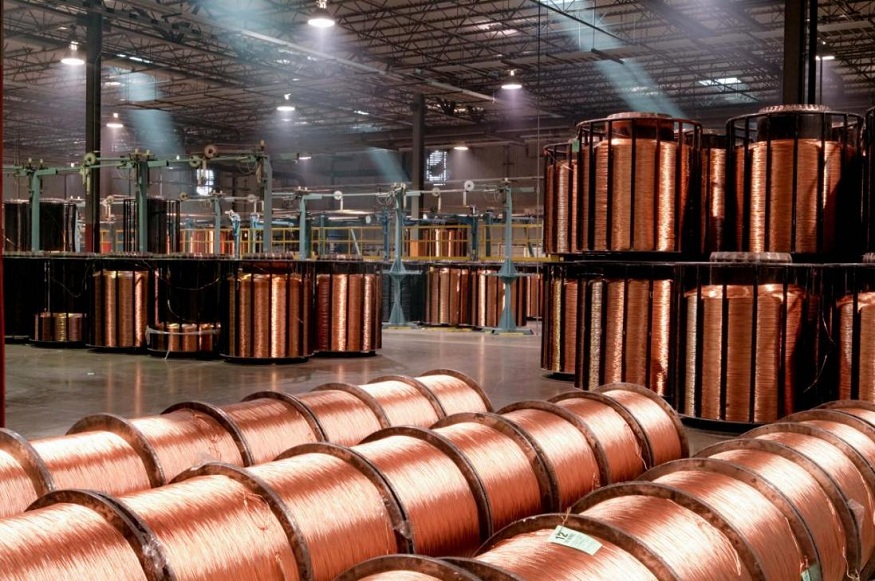 The statistics show that the average copper consumption in the world is about 24.4 million metric tons. Many qualities make this metal unique and useful, which include thermal conductivity, electrical conductivity, ductility, malleability, and a lot more. Though it is available naturally, a higher quantity of copper can also be acquired from some minerals like bornite and chalcopyrite. There are some processes to get such minerals from these minerals that include leaching, smelting, and electrolysis. China, Peru, and Chile are the top copper producers.
Role Of Canada In The Production Of Copper
Amongst the top copper producers, Canada also holds its place with great quantities obtained from British Columbia and Ontario. In the year 2019, 543608 tons of copper were obtained from copper mines of Canada of which half was from British Columbia. In the development and growth of economic status, the production of copper contributed to a great extent. The value of copper export was $7 billion in total in the year 2019. Some companies like Codelco and Solaris Resources Inc are doing great to boost the copper mining and exploration services.
One of the major projects Warintza on copper exploration is being handled by Solaris Resources, a multi-asset company. Several copper mines in Canada are contributing to copper production on the global level.
Major Canadian Companies in Canada are:
Imperial Metals Corp.
One of the major companies for metal exploration, acquisition, mining, development, and production in North America, Imperial Metals Corp. was founded in 1959 and its headquarters are in Vancouver, Canada. Imperial Metals are a major producer of molybdenum and gold with copper. With Newcrest Mining Company, Imperial metals have signed a combined venture in the year 2019 for gold and copper mining. Red Chris Mine under the joint venture of these companies has produced 73,787 ounces of gold as well as 88.3 million of copper in the year 2020.
Hudbay Minerals Inc.
Founded in 1996 and headquartered in Toronto, Canada. Hudbay Minerals is recognized for mining diverse metals including copper and zinc. It has a focus on the production as well as promotion of precious metals. The Rosemont project from Hudbay Minerals is involved in the copper development taking place in Arizona, USA. It produced gold, copper, and silver. The company produced 119,106 tons of zinc and 137,179 tons of copper in 2019.
Taseko Mines
Founded in 1999 and has headquarters in Vancouver, Canada. Taseko Mines is one of the major copper-producing companies in British Columbia. It produces and sells the metal within Canada as well as the USA. Many major gold and copper productions projects like Harmony gold, New Prosperity copper-gold, Florence Copper, and Yellowhead copper are being handled by this company. It is proud of having the second-largest open-pit mine.
In the End
In Canada, copper production is consumed for construction, technical, and electrical purposes. A major quantity of copper is acquired from Quebec, British Columbia, Ontario, Labrador, and Newfoundland in Canada.