Generative Design Apps that You should Use in 2022
Engineers, architects, and building designers are problem solvers, helping clients to address challenges in different industries. If you are designing a plane, it needs to be light but strong enough to be able to fly effectively. Other challenges in architecture include scaling component customization, reducing manufacturing costs, and optimizing performance. It has been an uphill task to address these challenges, but a solution is now available: using generative designs.
Here is a closer look at the generative design to determine the main areas of application. We will also outline the best generative design software that you should use in 2022: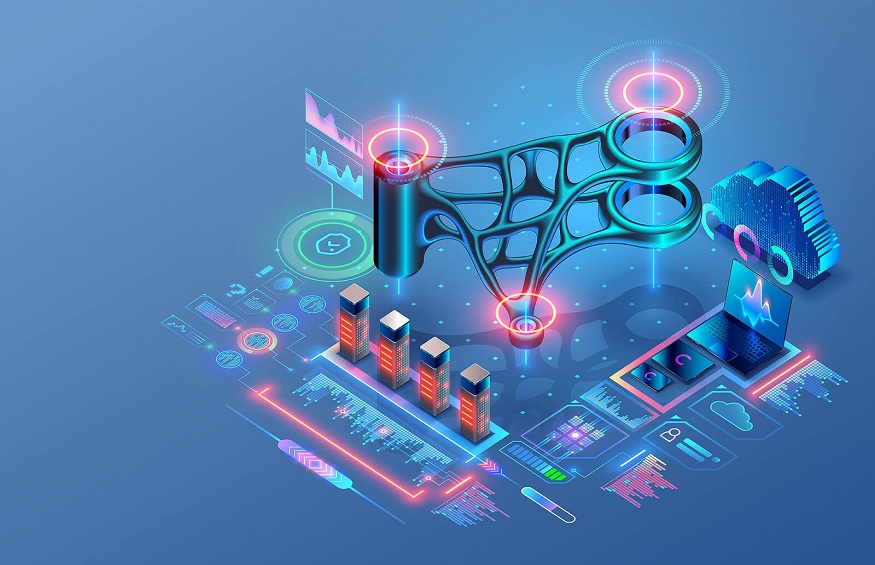 A Brief Look at Generative Design
Generative design is a process of creating and optimizing 3D CAD models to create optimized models by specifying the goals and requirements. Using the right applications, an architect adds the main goals and constraints, such as strength needs, material information, cost requirements, and manufacturing method, to generate the targeted product.
Unlike the standard designs, generative design makes it possible to automate the CAD design process for more optimized products. This is why it is considered an important component in the Fourth Industrial Revolution. Today, generative design is commonly applied in 3D printing, but it is evolving fast and is expected to become a common option in most engineering works and building construction industries.
Why You Should Use Generative Building Design
To use generative building design, you need domain-specific knowledge. The process makes it easy to validate and adjust new designs without repeating the design process. Apart from helping you to complete the process fast, here are other key reasons why you should adopt genitive design in architecture:
Helps to reduce product weight by optimizing weight-related parameters without compromising other requirements.
Makes it possible to improve the performance of products. With the right generative building design software, you can easily identify and eliminate all the weak design areas.
Reducing the time required to get products to the market. Many products, from cars to smartphones, require new models to be introduced on the market frequently. The generative design makes it possible to address the challenges of available products and introduce new versions on the market to outdo competitors and drive more sales.
Parts consolidation. To create new products or change their designs, combining new parts might be all that you need. Generative design makes it possible to combine different parts, change their outlook or redefine how they operate for better performance.
Top Five Generative Design Software that You Should Use
The number of generative design apps available on the market has been growing steadily as new ones get developed. So, here are some of the best options that you should use in 2022:
Autodesk Fusion 360
Autodesk created Fusion 360 generative design app to make project management work that requires advanced 3D modeling easy. It works on both computer and the cloud, and comes with advanced features, such as standard 2D/3D CAD tools, local rendering and unlimited inactive documents, and 3D printing capability.
PTC Creo
If you are working on a project that requires large assemblies, PTC Creo is an excellent choice. It is considered more stable for designing and surfacing compared to other standard programs. Some of the most outstanding features of PTC Creo include highlight interference and dynamic drag. With its sticky right-hand mouse menus feature, the program is pretty easy to use even for starters joining the world of generative design.
Solid Works
Solid Works is another commonly used application in generative building design. It works excellently for engineers and architects, especially when targeting to model hard surfaces. Like PTC Creo, SolidWorks comes with easy-to-use features that help to simplify designing works. For example, its feature tree makes manipulating components intuitive. Other features of the app include viewpoint, motion studies, simulations, and rendering tools.
The benefits of using generative design that we have listed in this post are only a few. You will get a lot more, but it is important to hone your skills in generative design. Again, you might want to compare the applications we have listed with other options, such as Fusion 360, Octopus, and Archistar.