Redesign your business with Digital Transformation
The use of digital tools and operations to accomplish important business objectives is referred to as "digital transformation." It includes every aspect of an IT company's operations, from internal operations to customer interactions. Digital transformation is an absolute necessity in the current technological era, regardless of the size of the business.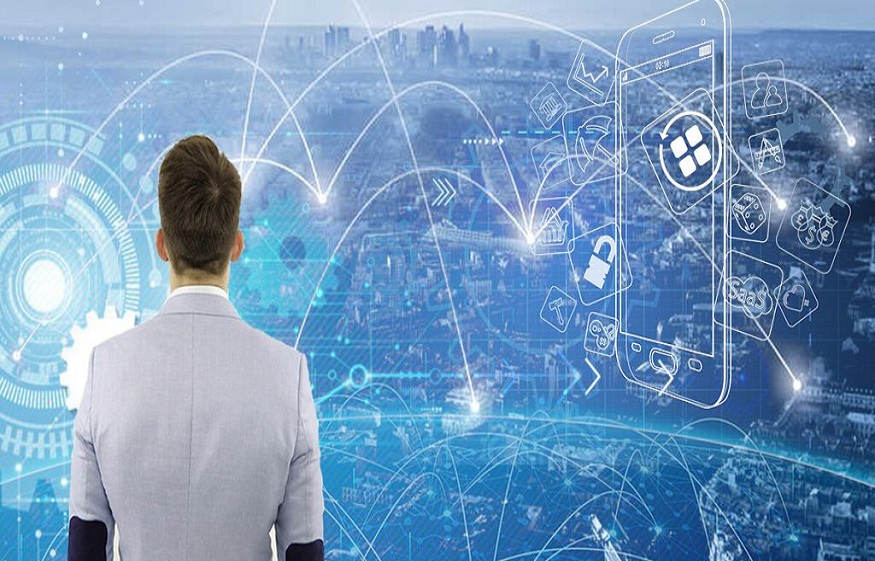 A thorough understanding of the true potential of the available technological prowess is the cornerstone of a successful digital transformation strategy.
Around 4000 business leaders from around the world were polled for Dell's Digital Transformation Index 2020, and it found that 80% of them ranked digital transformation as one of their top priorities for the coming year. According to a recent report from the World Economic Forum, the value of digital transformation to society and business as a whole will be $100 trillion by 2025. The traditional business faced its biggest challenge to date during the COVID-19 outbreak. Those who do not adopt digital technology will quickly become obsolete, which is the bitter truth.
Improved customer engagement, increased employee innovation, higher employee productivity, and the ability to accurately extract business-growth-supporting insights from data are all benefits of digital transformation. It offers a great opportunity for your company to succeed even in difficult circumstances.
Considering the growing importance of bringing digital transformation to your business, there are various companies established that caters to the need of providing consulting or digital transformation services. Businesses can gain a new perspective on their inherent strengths and weaknesses by working with such companies. If you also want to hire such a company, then look no further than TransformingDigitally.
In this article, we will be talking about various services of TransformingDigitallyCompany and the reasons why you should hire them to bring effective digital transformation to your business to drive growth in this digitally competitive era.
I. About TransformingDigitally
TransformingDigitallyis a  Digital Transformation Company  that works towards bridging the gap between your Business's needs and Digital Transformation.TransformingDigitally gives ideas digital wings so they can fly and become reality. With the new hybrid working model, they recognize the importance of digital support backing enterprises and work to provide it so that your company can benefit to the fullest extent possible. The goal at TransformingDigitally is to comprehend your company's problems and use cutting-edge technology to solve them. This is done by utilizing technology to benefit your company and customers.
 II. Redesign your business to leverage Digital Transformation
The primary goal of digital transformation is to reconsider how businesses use technology in order to better engage their workforce, streamline operations, and increase revenue in line with corporate objectives. TransformingDigitally's goal is to help clients become more effective and innovative in their daily operations so they can get the most return on their investment in digital transformation. Few of the examples of how digital transformation will be helpful for the growth of business:
Envisioning the digital strategy
Creating the digital adoption blueprint
Identifying the business use case
Designing and delivering the proof-of-concept
Strategically expanding to the entire company
 III. Why TransformingDigitally
Following are the reasons why should you choose TransformingDigitally:
One Roof, All Services: The Company has a wide range of digital transformation services designed to give your business more flexibility, dependability, and scalability.
Exceptional Customer Service: The Company is committed to providing high-caliber services that streamline your business's operations and keep you coming back for more.
Customer-focused Methodology: Customer support is always available for the clients and the team is constantly working to connect with and help the clients with their problems.
1. Purpose
The purpose behind offering digital transformation services of the company is to give organizations access to digital methodologies can help them achieve their objectives. TransformingDigitally focuses on providing solutions that assist you in developing, implementing, and strategizing the use of disruptive digital technologies to create goods and services that have a significant positive impact on the company.
2. Our Vision
The goal at TransformingDigitally is to comprehend your company's problems and use cutting-edge technology to solve them. For the same, complete utilization of technology is done to benefit your company and customers. The idea is that digital transformation is essential and that it can help businesses grow faster and provide better customer service.
 IV. Digital Transformation Consulting Services
The company offers a range of  Digital Transformation Strategy and consulting services which assist businesses in connecting their digital transformation strategy to operational objectives.The following list includes a few of the services:
IoT: The Company seeks to promote value-driven Internet of Things (IoT) solutions for business intelligence and process automation.
Services for Cloud Consulting: To fully utilize the cloud it is essential to transform organisations' IT environments with best-in-class services
AI/ML: With artificial intelligence and machine learning solutions that are innovation-driven, automate and grow your business.
Blockchain: The aim is to assist businesses in implementing Blockchain-powered operations across a range of industries.
Development of Personalized Software: To meet your challenges, the software integration engineers implement new technologies & procedures.
  V. Final Remarks
So, this was everything about TransformingDigitally. The company is indeed your digital transformation journey's strategic partner. They have quite a lot of services to offer with a team of experts who have extensive years of experience of digital technologies and practical knowledge of working across verticals. If you want to properly plan for a higher ROI in your business, then hiring TransformingDigitally is your best bet.