SEO Optimization:A Digital Marketing Game-Changer for the Real Estate Industry
Keeping one's head above water in today's real estate market is more than a recommendation. A strong digital marketing approach is essential because most home buyers now start their property searches online. Here comes SEO, a game-changer for your real estate company. In this piece, we'll examine how SEO may revolutionize the real estate sector by connecting it to the digital marketing, application development, and computer science communities.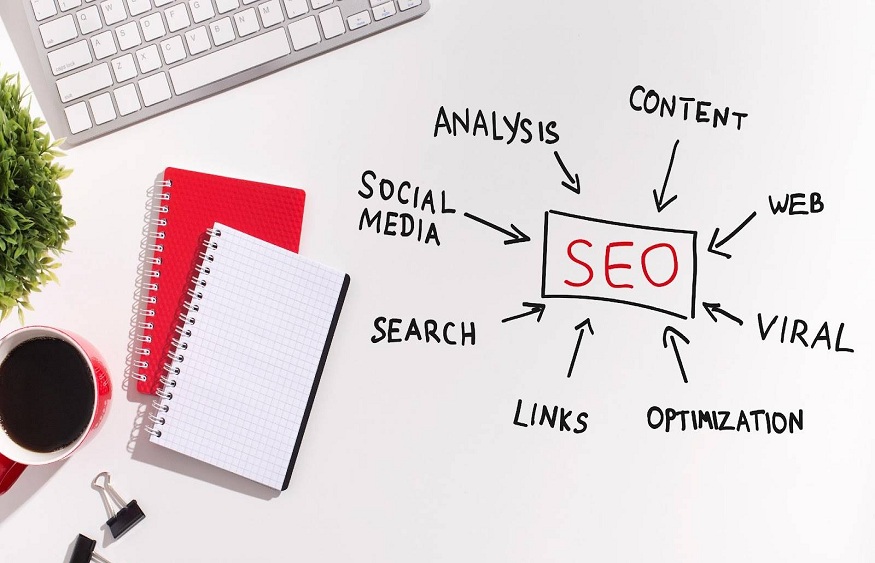 Real Estate Code as Keywords
Keywords are the foundation of a successful real estate search engine optimization campaign. Many people looking for a new place to call home would use a search term like "Boston real estate" or "three-bedroom homes in Boston" to narrow their options. Professionals in the real estate industry can find the keywords most useful to their market and audience by conducting extensive keyword research.
The next step is strategically using these terms throughout the website, property listings, and blog posts. This boosts the website's visibility in search engine results and among possible clients actively searching for properties in your area.
Producing Useful Content
The lifeblood of any effective SEO campaign is high-quality content. Providing useful information to your audience is essential in the real estate industry. Home buying advice, market updates, area profiles, and more are all fair game for content creation.
In addition to drawing in new customers, establishing your company as a go-to resource in the real estate industry is another benefit of creating interesting, useful content. This will result in more queries and sales as your audience will feel more comfortable returning to your website.
Users' Needs and Search Engine Optimization (SEO)
The quality of the user experience is a major factor in search engine optimization and bringing in new customers. Visitors may abandon a site if it takes too long to load, has broken links, or is too difficult to navigate. Here, we see the convergence of software engineering, computer science, and digital marketing.
Spending money on a fast-loading, user-friendly, and responsive website is crucial. In addition, enhancing your site's technical components like meta tags, schema markup, and XML sitemaps might boost your site's rankings.
The Influence of backLinks
Backlinks are the equivalent of hard currency in the digital marketing world. Excellent backlinks from authoritative websites will help your real estate SEO efforts immensely. Gaining high-quality inbound links can be accomplished in several ways, such as through partnerships with other local firms, participation in industry forums, and guest blogging on real estate or lifestyle websites.
Keeping Tabs of the Market and Making Changes
SEO isn't something you do once and then forget about. To stay competitive, real estate agents and brokers must track their search engine optimization (SEO) results utilizing services like Google Analytics and Search Console. Information on website visitors, user actions, and keyword positions can all be gleaned from these services.
Your SEO approach, content, and discovery of new prospects can all benefit from regular data analysis. The method is dynamic, making it a good fit for the ever-changing fields of digital marketing and computer science.
Conclusion
Incorporating search engine optimization into your digital marketing plan for real estate is revolutionary. Real estate professionals can leverage the power of SEO to expand their audience, increase their clientele, and help them succeed in a highly competitive market by understanding the significance of keywords, producing valuable content, optimizing the user experience, constructing backlinks, and constantly monitoring performance.