Shape Your Brand With These Effective Digital Marketing Strategies
With time, digital marketing is slowly taking over traditional marketing thanks to technological advancements and shifting market needs. If you're a digital marketer in today's time, you already know how important digital marketing is for a brand's success. Whether you're new to the game or have been here for a while, without an effective digital marketing strategy in play, you can't really stand out from the sea of competitors in your industry.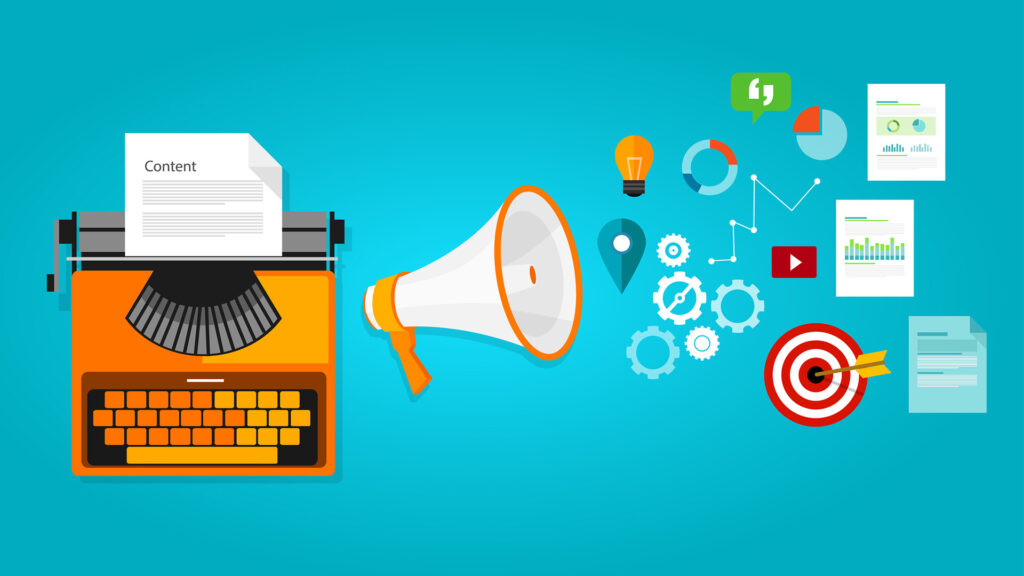 To help you make the most of your digital marketing journey, we're listed down some of the most effective digital marketing strategies that will shape the future of your brand.
Content Marketing
Without content, there's no message. Content comes in many forms. Every message your brand intends to deliver is called content. Content can be delivered in any form: images, videos, blog posts, podcasts, infographics, quotes, statistics, etc. Content marketing is using content to reach and connect with potential leads.
Is Your Content Relevant?
The content you're marketing should be relevant and useful to your audience. It's more than just delivering information. It's about delivering the relevant information to the relevant people in the right manner. You cannot share Information about taxes and funds with teenagers who just entered high school. They'll completely misread the message because of a lack of understanding.
The content should resonate with your audience. So making sure you know your target audience is an integral part of content marketing. If you're focusing on an effective way to boost lead conversion, increase ROI, drive traffic, optimize ranking, and nurture leads, then your content should cover 3 main areas: originality, creativity, and quality. It doesn't matter how long or short your post, video or image is; these 3 parameters verify whether the content is good enough or not.
Grabbing the Customer's Attention
The right way to grab a customer's attention is by making the right pitch at the right time. Pitching incorrect keywords and posting tone-deaf content at the wrong time is enough to drive away potential customers. Instead, try to create content that connects and sits well with your audience. Choose the right words, use the right tone, and share at the right time.
Create a Content Creation Plan
Most startups, because they're new to this whole thing, often ignore these mistakes and think of them as insignificant, when in fact they have a huge impact. To avoid such mistakes, it's important to create a well-defined content creation plan for your marketing campaigns.
The plan typically highlights:
Title
Goal
Format
Budget
The priority level of a content piece
Promo channels
Time estimate
Search Engine Optimization (SEO)
SEO stands for search engine optimization which translates to improving your website ranking on the search engine results page by optimizing content. The tricky part of SEO comes from the fact that this strategy is also a bit dependent on content. If the content on your website has irrelevant keywords or no keywords at all, no backlinks at all, the chances of your website ranking high on the search engine results page will drop dramatically.
Include Keywords
The more keywords your content has, the higher your website ranks on the search engine results page. The reason your content should rank high on SERP is that when a potential customer is searching for any product or service your brand offers as well, you want to make sure your brand emerges on their radar, within the first top 10 results. You will not find many who visit the second page of results on Google. They find what they need on the 1st page.
Optimize your content, improve website navigation, include backlinks, use alt tags, optimize images, simplify UI and align content appropriately to level up your SEO game.
Social Media Marketing
Gone are the days when social media was just known as a way of connecting with your friends and family. Thanks to the digital revolution, it's now popular as a marketing tool for millions of brands and businesses. Living in a highly interconnected era has each and every one of us make an account on at least one social platform.
Social media marketing uses the power of social media to reach your target audience, even beyond borders. It's the perfect strategy for increased brand awareness, higher engagement, and maximum conversions. If already signed up for your business on either Facebook, Instagram, Twitter, or LinkedIn, then you're already on your way to earn better social media ROI.
Every Platform Is Different
Every social platform is different from one another. Facebook has its own set of features and Instagram has its own. They both might have similar features, but the audience, format, approach, etc. is certainly different in every aspect. Mastering the art of social media marketing is important to bridge the gap between a brand and its audience. Most people go up on social media to search for businesses and companies that offer the products or services they're looking for.
Knowing which feature on which social media platform lands a higher engagement rate is important. While posting Stories on Instagram might be working out for you, doing the same on Facebook can barely get any response. Explore each platform, experiment with different methods, and actively research ways to improve your marketing strategy platform-wise.
Staying connected and active on your social media profiles is super important and a good internet service plays a major role! AT&T internet service delivers a fast and reliable internet connection around the clock. The best part? You can save up a few bucks by bundling it with AT&T TV service! So what are you waiting for?
How Digital Marketing Strategies Build Brand Reputation
These strategies are meant to improve your brand's reach and engagement with time. Nothing happens overnight. For them to work, having realistic goals is important, such as:
The success of your online business highly depends on web traffic. When a visitor ends up on your site for whatever reason, you should make sure they leave as a customer or a potential customer.
Your strategy should find ways to boost brand visibility through different forms of marketing like emails, word of mouth, paid ads, social media, etc.
Boost ROI And Lead Conversions
Every brand aims to increase company ROI and financial revenue. An effective digital marketing strategy ensures your business makes money by converting potential leads into long-term customers.
By employing these effective digital marketing strategies, you can shape the future of your brand in no time! Just remember, consistency is key.