What are Global Trade Services in SAP?
SAP GTS, also known as Global Trade Services, is a software program that enables you and your organization to support SAP ERP. It will also allow you to define import and export the trade processes in the same system. But you might need an additional service too for that.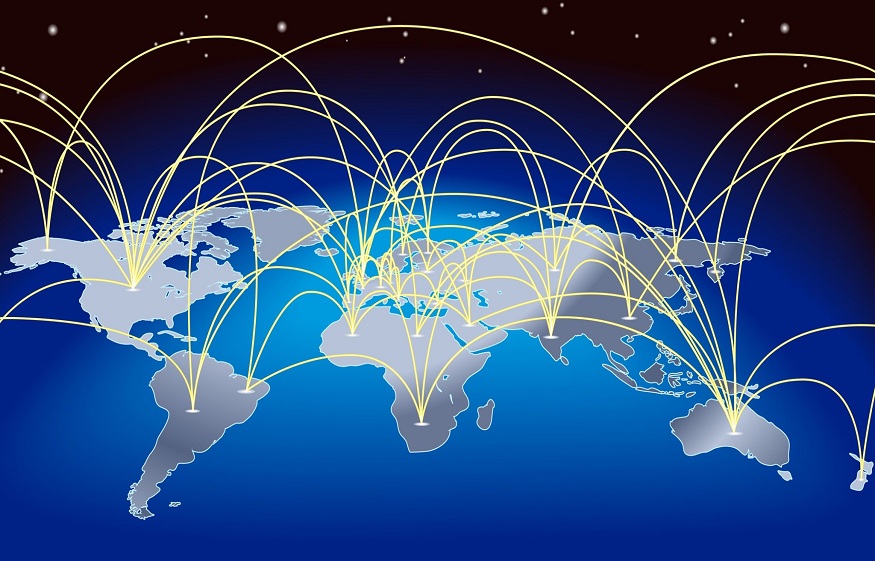 As per SAP, GTS can reduce the cost and time of complying with global trade registrations. And, in some cases, it can also offer visibility into your supply chain while all of your goods are in transit. It, in turn, can help in resolving issues related to customs clearing accordingly.
The Components of SAP GTS
SAP GTS features a number of components that may be licensed individually or as an entire bundle. The automated functions available in the same can include the following too –
Export management that can help you handle most of the trade regulations as well as localization for around 25 countries or more.
Import management for streamlining processes through importer security filing, duty calculation, self-filing, and much more.
Single data store for classifying, mastering, and creating compliance data.
Free trade and preferential agreement to reduce tax and duty-related expenses as well as managing vendors and customer declarations.
Industry and regional compliance to automate various processes, such as the EMCS (European Excise Movement and Control System).
SAP GTS might also be employed to screen vendors and buyers to guard against doing trade or business with denied or restricted entities. So, it can keep unneeded people away too.
The Key Features of SAP GTS
Like any other SAP-related products, SAP GTS, too, is quite feature-ful. And in some cases, you are going to need all of them to ensure a smoother transition of work.
So, here's some information we think you should know about.
Feature – 1: Customs Management
SAP GTS enables organizations and companies to automate their entire customs declaration process with this feature. Besides, you can also handle different customs clearance processes and manage customs-related duties with it accordingly.
Feature – 2: Trade Preference Management
With SAP GTS, you can manage both trade-related preferences and agreements properly. In addition to this, you may also optimize your export and import costs accordingly. And you'll be able to maintain your FTAs and PTAs along the way too.
Feature – 3: Risk Management
SAP GTS will also help an organization mitigate risks related to international trading. And it does so by providing them with tools to screen suppliers and customers against international and national watchlists. Managing your export licenses can also be done from here.
Feature – 4: Compliance Management
SAP Global Trade Services can also help an organization ensure that they're complying with different international trade laws and regulations. These may include – sanctions, embargoes, and export controls. It might also help you get through continental legislation.
In essence, SAP GTS might enable your organization to manage their global or international trading services accordingly. But, you must ensure that you are implementing it properly. Or else, the entire system might falter in the end.
How Does SAP GTS Help You Out?
Here, in this section, we will be talking about how beneficial SAP GTS can be for you and your organization. So, without any further ado, let's get started with this article right away.
Improved Data Accuracy: By automating trade processes and reducing manual interventions, SAP Global Trade Services reduces the risk of data entry errors, which can lead to costly delays and penalties.
Better Collaboration: SAP GTS facilitates collaboration between different departments and stakeholders involved in global trade activities.
It enables them to share information and work together more effectively to streamline processes and resolve issues.
Centralized Document Management: With SAP GTS, companies can store and manage all their trade-related documents in a centralized location.
This makes it easier to access and share documents. Besides, it also helps ensure compliance with document retention requirements.
Real-Time Reporting And Analytics: SAP GTS provides real-time reporting and analytics capabilities. It'll allow companies to analyze trade data and identify trends and opportunities. This can help them to make more informed business decisions and optimize their trade operations.
Scalability: SAP GTS is scalable, which means it can be easily customized and configured to meet the unique needs of different businesses.
This makes it a flexible solution that can grow and evolve with a company as its global trade operations expand and become more complex.
Conclusion
SAP GTS in essence, is quite effective when it comes to complying with various regulations and rules, especially in the global market. But, if you want to get the benefits we mentioned above, you'll need to implement it in your system properly.
And it might not be easy for you to do this all alone.
So instead of that, we will ask you to opt for someone who's an expert in this regard and has the capability to integrate the system properly. Yes it might take you to spend some expenses upfront. However, it will be worth the investment, trust us.